Are the guys at SCEE lazy or what?

Since I work with GUI and information (which is hard to believe looking at this ugly blog I know) I had been looking forward to the new Playstation 3 store. I was looking forward to a new and improved structure and the preview functionality. Imagine my surprise when I noticed after upgrading that, so far, the European Playstation 3 store is considerably worse than the US store.
Please Sony, get your act together. There is just no reason to do this. It is bad enough I can download a demo on one store but not on another, but when it comes down to the structure of your store there is simply no reason you guys can't just get a long..or work equally hard..or whatever the reason for this is.
Oh and I'm not even getting into the horrible loading times of those icons.
Â

Playstation 3 Store Europe. Only a few categories that are indicated by icons. Categories like these are messy, for instance is "Flow" considered to be a strategy type game which is..well let's just say I don't see labeling the game with a well known icon from a chess game (the horse).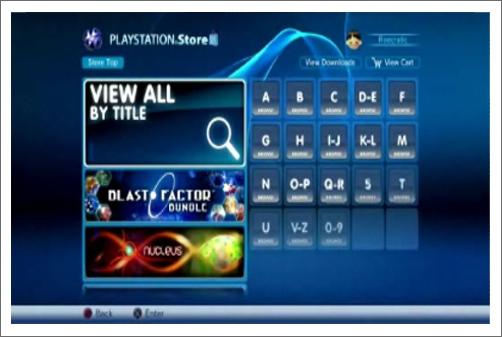 The US store however has a more logical approach where you can sort titles by name, genre, etc. Much more useable.
Â

This makes me sad. I want the preview! I hate to have to download trailers..
Â

..and I don't want to sign in to my US account just to avoid doing that!
Â
Â
Â